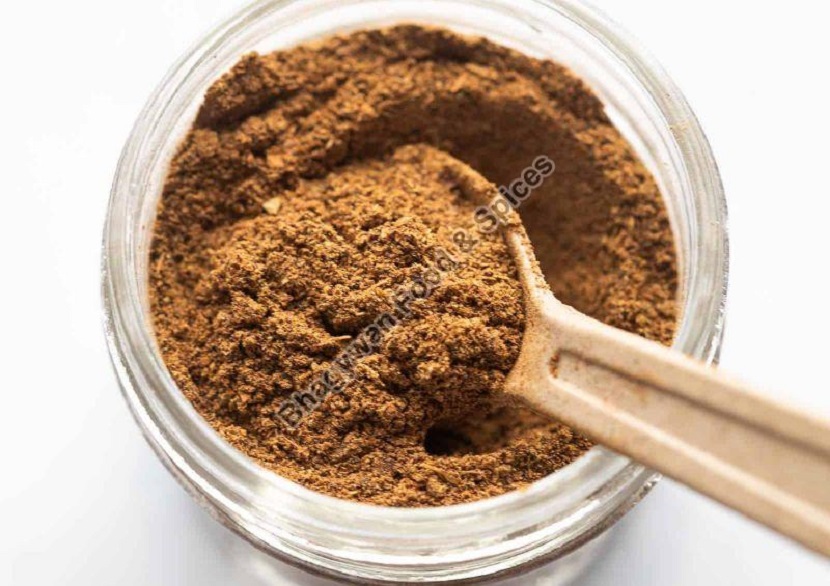 Garam Masala is a mixture of several aromatic and strongly flavored Indian spices that are well-roasted and used in ground form. The use of Garam masala is beneficial for health and it helps in warming the body. This Garam masala is stored in air-tight containers and is to be used for cooking. The most vital contribution of India gave to the world is the use of spices. Garam Masala used in cooking makes the meal interesting. Several garam masala manufacturers in Delhi are offering excellent products to customers at affordable rates.
Garam masala is a mixture of spices that are useful for digestion and helps the body to process food easily. The popular and commonly used spices for making Garam Masala include cloves, cinnamon, cumin, nutmeg, peppercorn, black pepper, and cardamom. This Garam masala helps improve blood circulation and also supplies oxygen to all parts of the body. It also prevents the growth of cancer-causing matters and prevents colon cancer. It is rich in inflammatory anti-oxidative properties.
Health Benefits of Garam Masala
Helps in Digestion
The Garam masala is added to the cooking for fortifying the digestion process. The ingredients added in the garam masala like pepper and cardamom help in digestion by releasing gastric juices into the stomach. They help to prevent acidity and indigestion. These masalas are helps in improving the functions of the body.
Improves Immunity
Garam masala helps in curing diseases like cold and fever. These spices increase body temperature and keep the body immune from cold and fever. These spices also remove toxic elements from the body. The Garam masala tea is also beneficial for removing harmful toxins from the body and cleaning the body. These masalas help in increasing the blood flow to different parts of the body and keep the aging process under control.
Maintains Cholesterol
Due to the presence of anti-inflammatory properties, garam masala helps in controlling cholesterol. The garam masala reduces bad cholesterol and removes from building unnecessary muscles. Old age people face muscle soreness to cramps and these can be removed through garam masala in their diet.
Protects Nervous system
Garam Masala can be useful to prevent Alzheimer's and other neurological disorders. These masalas are rich in antioxidants and are best for the nervous system. This masala is considered to be best for boosting metabolism and is rich in minerals that help in improving the proper function of the body.
Prevents Diabetes
The most popular benefit of garam masala is to prevent diabetes. It is considered to be useful for type 2 diabetes. These garam masalas prevent diabetes.
Restores Heart health
As per the Garam Masala Manufacturers in Delhi, this assortment is rich in anti-oxidants and help in restoring heart health. The use of garam masala will reduce the occurrence of a heart attack in the diet. The best solution is to take garam masala in the form of tea that restores health.
Prevents cancer
Garam Masala is composed of various spices and is also rich in black pepper that removes constipation. The black pepper reduces the growth of free radicals in the body. The use of Garam Masala can help to remove colon cancer. This masala helps in cleaning the intestine, and acidity on consumption.
Prevents arthritis
The most vital benefit of consuming garam masala is that it prevents arthritis and helps people in removing joint problems and spinal pain.
These garam masalas are packed in various sizes as per the requirements of the customers. The cloves present in the garam masala keep teeth clean and gums stronger. This garam masala is rich in omega and removes the bad odour of mouth and tooth decay. Garam Masala is a high source of fibre and helps in keeping digestion healthy.
Garam Masala contains spices that are full of flavours and contains micro nutrients. Garam Masala is best for restoring hair growth and increasing blood flow to the scalp. These masalas are helpful for women that are suffering from premenstrual cramps. Therefore, garam masala tea is beneficial during these problems. Therefore, the consumption of garam masala helps Indians help our bodies in various ways. These masalas are full of antioxidants that help with skin problems and helps in fighting inflammation.
So, we can conclude that garam masala helps boost metabolism and improve the functions of body organs. According to Ayurveda garam masala adds taste to the curry. The digestive system contains vitamins and rich source of magnesium and potassium. Therefore, if you are looking for garam masala manufacturers in Delhi, then make adequate research about them. This garam masala helps in restoring the health of the heart and reduces cholesterol.
Problems like arthritis are controlled by consuming an adequate quantity of food. Therefore, the consumption of garam masala is helpful for the body and can make the body healthy. The toxins are removed by consuming garam masala and supply oxygen to all parts of the body.