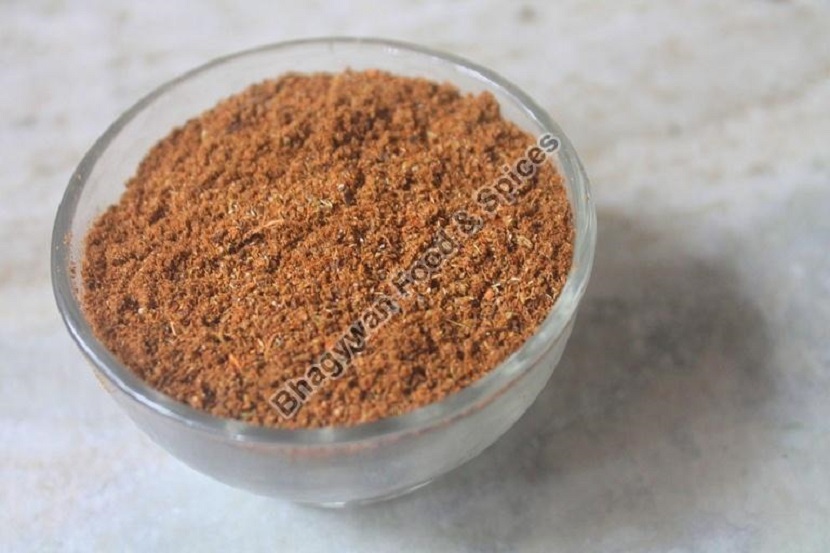 Indian cuisine is incomplete without flavours, aroma, spices, and a touch of tadka. Undoubtedly, spices are an important part of Indian cuisine that enhances the flavour of any dish. Masalas are some versatile spice blends that are particularly used to elevate the taste, look, and aroma of food. There are many different masalas available in the market, each has its own unique flavour. Kitchen king masala is the most common masala that is frequently used in Indian cooking.
Kitchen king masala is the classic spice blend which can solely take any recipe to the next level. This single masala is made by using 20 spices which give a unique and refreshing aroma to your Indian dishes. This wide array of spices imparts an appetizing golden colour to your veg and non-veg curries or sabzis.
Culinary uses of Kitchen King Masala
Sprinkle it while preparing the vegetable Pulao or biryani.
Add kitchen king masala to a lot of Indian dishes, especially Punjabi sabjis like kadai paneer, or mixed vegetables.
Use it in marination for paneer or chicken tikka.
Add it to the base for any North Indian curries to give an appealing look and aroma to it.
The Kitchen King masala is easily available in any online and offline supermarkets. Several brands are offering this masala using different formulas and spice blends. So, always check the ingredients and choose the best kitchen king suppliers.
The king of spices is prepared from some excellent spices like Dry Ginger, Black and green Cardamom, Dry Mango, Red chilli, coriander seeds, Mustard, Fenugreek, Salt, and many more. These spices are mixed in different ratios that vary from brand to brand. You can experiment with the blend and choose the one that works best for you.
Here is a detailed list of some spices and their benefits that make this delectable blend of kitchen king masala-
Turmeric: It is a classic and powerful antioxidant spice that is great for its anti-inflammatory and antibacterial properties. Apart from creating a flavourful profile, it renders a beautiful colour to the dishes.
Cumin: It has a warm, earthy, hearty, and aromatic taste. It helps in coping with digestive issues like flatulence, indigestion, nausea and diarrhoea.
Coriander: Coriander seeds are the main ingredient in the Indian kitchen king masala. It is widely used to add flavour to dishes like biryanis, sabzis, and samosa fillings. It helps in controlling excessive menstrual flow and increasing metabolism.
Curry Leaves: It is another key ingredient in kitchen king masala that has a strong aromatic flavour. These leaves are rich in Antioxidants and important nutrients like copper, phosphorus, calcium, iron etc.
Black Pepper Powder: It renders an earthy, hot, peppery, and pungent flavour to various recipes. It also aids in weight loss and improves the digestive system.
Red Chili: It is an essential spice in kitchen King masala that gives a distinctive spicy flavour along with adding a brilliant hue. It is a good source of Vitamin C, potassium, and phytochemicals such as flavonoids and carotenoids.
Cinnamon: This common Indian spice is used in both sweet and savoury dishes. It is an important ingredient in Kitchen King Masala to lend a distinctive spicy-sweet flavour to your dishes like biryani. It has anti-bacterial, anti-inflammatory, anti-microbial, and anti-fungal properties
Fennel Seeds: It gives a warm, earthy, slightly sweet, and refreshing flavour. It pairs well with other spices to keep your digestive tract healthy by curing gas, heartburn, and bloating.
Cardamom: It has a subtle sweetness, rich aroma, and strong fragrance which makes Indian curries and other dishes more flavourful. It helps in digestion by curing stomach problems like acidity. It also eases nausea, acidity, and vomiting.
Dry ginger: It has a strong aroma, pungent flavour, and amazing smell, and gives warmth and heat to your dishes. This spice keeps your respiratory system healthy by treating sore throat and coughs with anti-inflammatory properties.
Dry mango powder: It adds a unique tangy and sour flavour to your dishes. Apart from boosting citric hint, it is loaded with Vitamin C, A and E. It promotes digestion, supports weight loss, and acts as a natural detoxifier.
The king of all masalas comes as a rescuer if you want to skip prior preparation for delicious Punjabi curries. It is a delightful addition to any dish that can transform any normal or bland dinner into a superfood party. This all-purpose seasoning enjoys good demand and holds a great place in every Indian kitchen's spice box. There are various kitchen king masala suppliers to meet the demand and needs of the Indian population.
Here are the following crucial aspects that need to be taken care of by the kitchen king masala suppliers-
They should have a spacious manufacturing unit equipped with modern technology to process the masalas hygienically.
They should have multiple vendors for the purchase of raw materials to ensure the availability and optimum quality masalas.
They should ensure that raw material that enters the unit is sorted, washed, cleaned and dried before they are processed.
They should have a team of quality controllers to ensure that each batch is tested in an in-house facility.
They should ensure that each product passes through stringent quality control checks at each step from purchasing to final packaging.
They should use high-quality food-grade packaging material to ensure that each packet remains fresh for a long duration.
They should offer customized packs to meet the demand of different customers.
They should be backed by a leading logistic facility to ensure the timely delivery of masalas to the customers.
They should offer pure kitchen king masala free from adulteration, harsh processing, MSG, and colour at market-leading prices.
Final Thoughts
Kitchen King Masala is one of the super-strength masala made in India to explore the delicious curry experience. If you are looking for a flavourful addition to your regular recipes, look at nothing but kitchen king masala. Don't skip drizzling some kitchen king masala on your curries and see the magical aroma that dominates your house.