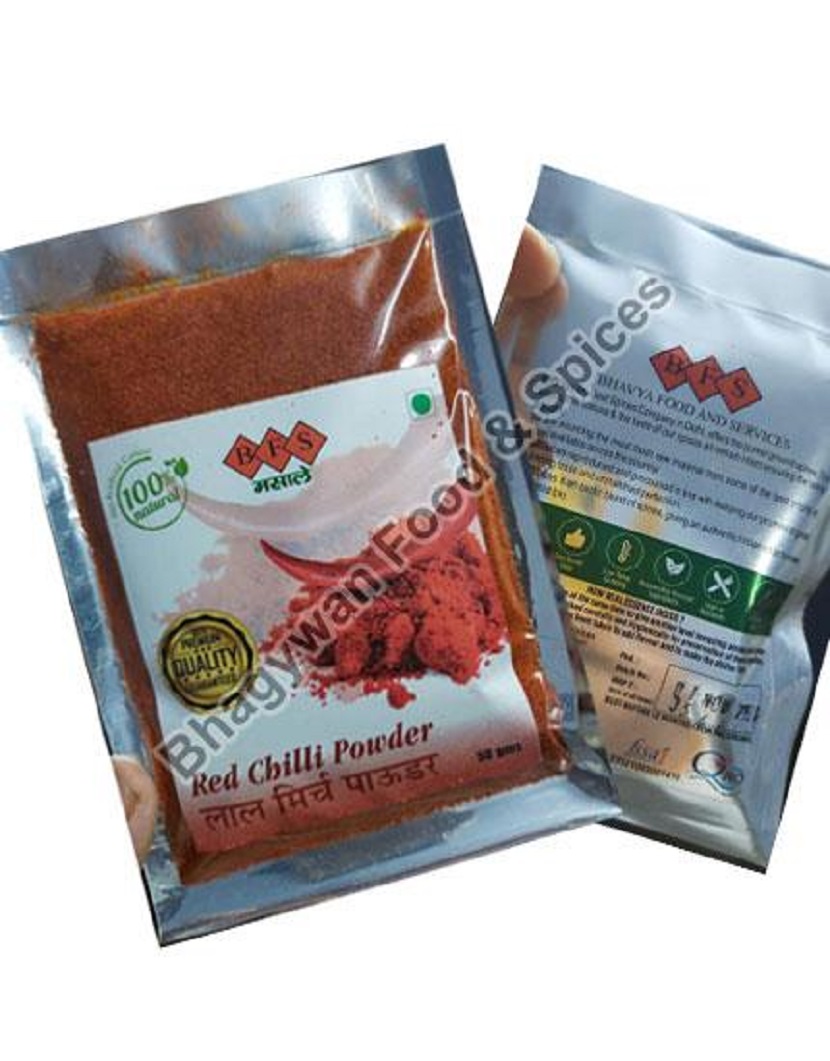 In India, red chilli powder is a common spice that is used in a variety of dishes. This spice, which is also known as Lal Mirch powder in informal use, is prized for the scorching heat it imparts to every meal to which it is added. India has a plentiful supply of red chiles, which are used to make this spice by drying and grinding them. In reality, India is the world's top supplier of dried red chillies, accounting for over 73% of global exports in 2017.
It makes sense that red chilli powder is so reasonably priced in India. There are many different brands of red chilli powder available in India, but if you want to guarantee freshness and quality, we recommend choosing from the providers of red chilli powder in Delhi.
Red chilli powder is commonly used in everyday foods and as a result is well-known, even worldwide. However, did you know that it also has a wealth of health advantages? If not, allow us to share 10 incredible health advantages of this hot spice.
1. Helps In Digestion
Lal Mirch powder enhances gastric juice output, which speeds up digestion and alleviates problems like constipation and gas. Additionally, it decreases dangerous microorganisms in the gut, maintaining healthy intestines. Due to these qualities, it is an essential component of all Indian cuisine.
2. Maintains Blood Pressure Levels
Potassium levels in red chillies and their powder are high. Your body's blood vessels are relaxed by potassium, which also aids in keeping blood pressure levels stable. Additionally, they include capsaicin, an active ingredient that lowers blood pressure and enhances circulation. Red chilli powder from premium chilies, such that from Delhi sources, has more noticeable capsaicin.
3. Anti-inflammatory
Red chilli powder contains capsaicin, which also has anti-inflammatory qualities. As a result, it lessens pain and inflammation, especially in muscles and joints.
4. Helps in Weight Loss
Red chilli powder is well known to help in weight loss. Again, the capsaicin in red chillies is to blame for this as it suppresses hunger and speeds up fat burning by raising metabolic rate. Therefore, get red chilli powder from Delhi suppliers and incorporate it attentively into your diet if you want to lose weight.
5. Improves Cognitive Function
Due to the iron in red chilli powder, blood flow and haemoglobin synthesis are both increased. The brain then functions more effectively, enhancing memory, problem-solving, attention, thinking, reasoning, and learning.
6. Improves Heart Health
Red chillies contain the miraculous compound capsaicin, which lowers blood triglycerides, cholesterol, and platelet aggregation and helps to enhance heart health. Another benefit for heart health is that it reduces the risk of blood clots.
7. Helps in Nasal Congestion
When you have a cold, red chilli powder can thin the mucus that builds up in your nasal passages, which aids in cleaning it out. This is why when you have a cold, doctors and medical professionals suggest eating hot dishes and drinking soups that contain red chilli powder.
8. Builds Immunity And Fights Diseases
Vitamin C, which helps your body fight infections and disorders and boosts your immune system, is abundant in red chilli powder. Additionally, it aids in lowering levels of free radicals in the body and is believed to lower cancer risk.
9. Improves Eye Health
One teaspoon of red chilli powder contains 9% of your recommended daily allowance (RDA) of vitamin A, which is believed to enhance vision and stave off eye conditions including night blindness.
10. Improves Skin and Hair
Vitamin C, a necessary protein for both skin and hair and vitamin A, which maintains hair moisturised and in good shape, are both necessary for healthy skin. Both are included in red chilli powder together with vitamin E, an antioxidant well-known for its advantages for skin and hair. Lal mirch powder is therefore very good for your hair and skin.
How To Do Purity Test At Home?
Red chilli powder is easily available at every grocery store. The red chilli powder you are buying from the store might be adulterated.
One of the most popular spices in our kitchen is red chilli. Red chilli flakes are used as a garnish on pizza and pasta, whereas a full red chilli is used to add tadka to dal. Red chilli powder is another option. It not only helps give your dish that additional kick, but it also intensifies the colour to make it seem beautiful and rich.
Red chillies were formerly sun-dried, ground into powder, and then preserved for later use. Today, in contrast, we have ready-made red chilli powder that is simple to find at every grocery shop. However, did you realise that the red chilli powder you are purchasing from your local retailer might be contaminated? That's accurate.
To intensify the hue of red chilli powder, soapstone and brick powder are frequently used. This ultimately has a detrimental impact on our health. How can we tell if the red chilli powder we are using is pure is now the question. Do not be alarmed; the Food Safety and Standards Authority of India (FSSAI) has provided a straightforward remedy.
FSSAI posted a video on Twitter outlining a few easy procedures for determining the purity of red chilli powder. Let's run a quick test.
Take a glass of water first.
Step 2: Stir in a spoonful of red chilli powder.
Step 3: Next, look at the residue:
On your palm, smear the residue. After rubbing, if there is any gritty sensation, brick powder or sand is present. And if it seems smooth and soapy to the touch, there is soapstone in it.
If you want to stay healthy, red chilli powder must be a staple in your diet. However, to receive the most advantages from this spice, try to get premium red chilli powder, such as what is offered by the suppliers and manufacturers in Delhi.
Having red chilli powder in your diet is highly beneficial as we learnt from the above points. Therefore choose to deal with the best suppliers and manufacturers of red chilli powder in Delhi and get quality products to add to your diet.