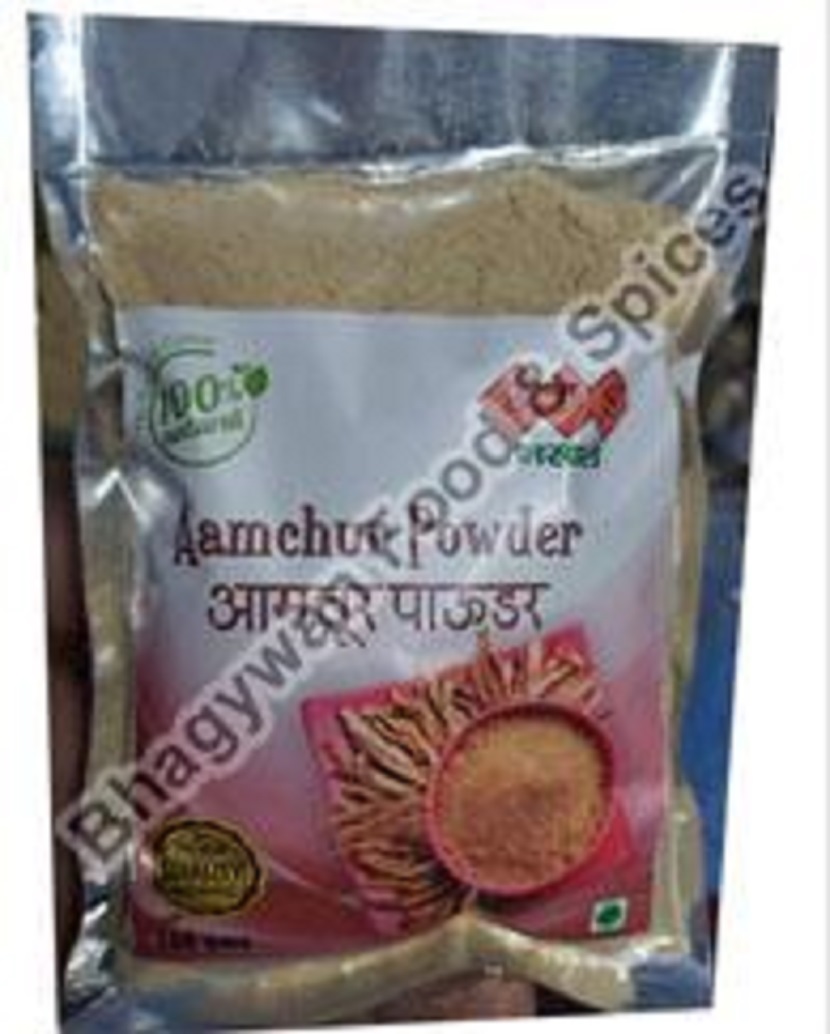 Indian food is known to involve the use of a wide variety of spices and condiments that give it a distinct flavour and taste. These spices make the dishes utterly delectable and aromatic. Dry mango powder is one such Indian spice which is commonly known as amchur. This powder is made from dried unripe green mangoes which are then commercially packed and sold in the markets. The uniqueness of this spice is that it is made from the Indian fruit as mangoes being a seasonal fruit, not available throughout the year in abundance dry mango powder is extensively used in regular cooking for its taste in all seasons. This sour spice is widely used for making Indian savoury street food known as chaat or snack items such as Aloo Tikki, pakoras, etc. It is not a must-have spice in every kitchen but this spice enhances the overall flavour of your regular dishes by giving them a perfect tangy taste. You must keep in mind that adding too much amchur powder may make the dish too tart and unpleasant. Dry mango powder has a combination of sweet and citrusy taste that makes your dishes mouthwatering. In the culinary world, Amchur powder has several uses and now let's discuss the health benefits associated with it.
Helps in digestion
Dry mango powder combats acidity by maintaining the required ph level of the stomach. It also fights constipation, and flatulence, and regulates bowel movements which improves the overall digestive system of the body.
Assists in weight loss
It has some antioxidant properties which improve the metabolism of the body that helps during the weight loss journey. It is also low in carbohydrates which is quite beneficial for losing weight.
Has antimicrobial properties
Due to the acidic nature of dry mango powder, it exhibits antimicrobial properties that kill bacteria effectively. The presence of citric acid which is a bacteria killing agent is responsible for the sour taste of the powder.
Boosts immunity
Essential Vitamins and antioxidants play a crucial role in maintaining our immune system and help in fighting infections. In particular, Vitamin C is known for its excellent properties for boosting the immune system of the body.
Improves eye health
You need an adequate amount of vitamin A to maintain the good health of your eyes. A teaspoon of dry mango powder can provide 5% of your daily intake of vitamin A to prevent developing eye diseases like cataract and also improves vision.
Detoxifies the body
Dry mango powder is extremely rich in vitamin A, B6, C, D, and beta keratoses that are known for removing impurities and thereby help in removing toxins from the body.
We all know that India is the land of spices and India is one of the largest producers and consumers of dry mango powder in the world. This fruity tangy powder is very popular in India for its flavour enhancing properties by acting as a souring agent. There are several Dry Mango Powder Manufacturers selling amchur powder in their brand name in the market. You must choose to buy dry mango powder from the leading dry mango powder manufacturers that are offering fibrous textured and beige coloured powder to their customers.
The manufacturers of dry mango powder are popular due to the following important aspects-
The state-of-the-art infrastructure of dry mango powder manufacturers is backed with technologically advanced tools and machinery that help in the quality and quantity production of products.
They have a specialised purchase department that ensures quotes have been taken from multiple vendors and only unripe young mangoes are procured only from the reputed suppliers.
Before processing, each mango is carefully checked, washed, cleaned, and dried properly by using cutting-edge dehydrated technology to ensure high-quality spice is rendered to the clients.
They have a hygienic space for storing grounded dry mango to ensure it is free from any contaminations.
Various stringent quality tests are conducted at different levels from processing to packaging under the supervision of quality control executives to ensure only pure products are delivered to the customers.
They have a huge and spacious packaging unit that is equipped with sophisticated facilities assisting in providing conventional packaging to the spices.
They use high-quality food grade packaging material so that the freshness of the dry mango powder remains intact with prolonged shelf life.
They offer top quality dry mango powder in customised packaging at affordable rates.
Conclusion
Thus, it is beneficial to include dry mango powder in your meals to make them more flavorful and to reap the health benefits. All you need to do is to search for the reputed dry mango powder manufacturers if you want to uplift the taste of your vegetarian dishes, especially chaat items.